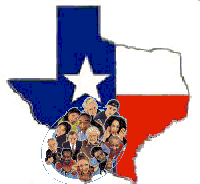 Personal Service in an Automated World
Monthly Newsletter - August 2012
You are receiving this newsletter because you are associated with a business or organization that uses our services. If you'd like to be removed, we will cheerfully do so. See the link under "Handy Things to Know".
This Month's Featured Local Website


-----------------------------------------------
BorderWeb's Computer Services Ending
This month I am beginning the phase-out of our computer service, virus removal, and network services. BorderWeb is finally becoming the website company I've envisioned since it's inception in 2005. I will be offering website, and web-based services exclusively.
I started the company with this vision, but quickly became aware of Del Rio's need for computer service, virus removal, and network services. Unfortunately, BorderWeb can no longer fill such a wide variety of needs.
The internet has changed. The devices on which we use the internet have changed, and the demand for continuing education has never been higher. I had to make a choice. Pursue education in web standards coding, marketing and design, or pursue the continuing education required to be an effective computer tech. I've chosen the web. I've appreciated your business over the years, and hope you'll find the web services I offer, a great value at the price.
This transition will be difficult, as I must begin saying "no" when it comes to computer service. The truth is, I can not possibly learn everything I need to know to stay effective in all areas of service. Naturally, over time, I will become less effective at computer service, and more effective with web services. Indeed it is already happening. My "magic touch" is changing.
Rodney