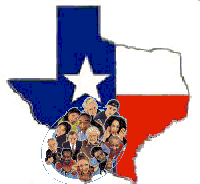 Personal Service in an Automated World
Newsletter - 11 September, 2012
You are receiving this newsletter because you are associated with a business or organization that uses our services. If you'd like to be removed, we will cheerfully do so. See the link under "Handy Things to Know".
Computer Services Ending. Web Services Expanding.
New rates for computer service phase-out period.
I am ending computer repair services. In addition to letting everyone know, I'm also applying some economic pressure to help the process along. Before you schedule service with me, you will want to take a look at the rates below, and exhaust all other options.
This Windows XP Computer is available from Wal-Mart for $148. If you don't plan to move to Windows 7 soon, you may want to buy a few of these. Microsoft is ending support for Windows XP in 18 months.
Computer Service
Office/Home/Consultation calls $95
By the hour:
On my Bench - $125
At your office - $175
Removing Viruses, Malware, and Root Kit infections require a minimum of three hours bench time - That's $375 MINIMUM Plus any extra time, AND the Home or Office call.
Thank you for your attention,
Rodney