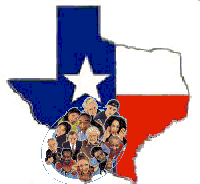 Personal Service in an Automated World
Newsletter - 24 September, 2012
You are receiving this newsletter because you are associated with a business or organization that uses our services. If you'd like to be removed from our mailing list, we will cheerfully do so. See the link below.
We are excited to announce all of our new website and cloud services!
Customer/Prospect Management by vTiger.
Enhanced Listing Services that powerfully compliment Real Estate MLS Systems.
Customized eCommerce solutions from CubeCart, Zen Cart and osCommerce.
Content management systems from Joomla, e107, Mambo, and Xoops.
Team Collaboration Systems.
Secure File Sharing.
Online Polling Systems.
Wiki's
Forums
Blogs
News Portals and more.
BorderWeb offers both turn-key solutions, and DIY solutions, with local, personal support.
We now also offer digital photography services to our Web Customers. (additional fees apply)
Please be advised, we have discontinued our computer repair services.