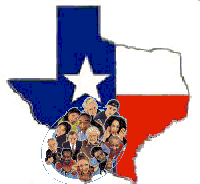 Personal Service in an Automated World
Monthly Newsletter - October 2012
You are receiving this newsletter because you are associated with a business or organization that uses our services. If you'd like to be removed, we will cheerfully do so. See the link under "Handy Things to Know".
This Month's Featured Local Website
- Bass Quest Monthly.

BQM offers a new way for anglers to compete on Lake Amistad and Falcon Lake. BQM guarantees monthly cash pay-outs of over $2600, including $1000 for the heaviest largemouth bass, caught on each lake, every month! All who compete are eligible to win great prizes in monthly drawings for sponsor products as well. It's easy to compete, and you can track the competition on both lakes by watching this month's current "Bass to Beat". Sign up to fish, or become a sponsor today!
-----------------------------------------------
Handy things to know
A couple of things to watch for:
Malwarebytes has changed their logo...
If you are using Malwarebytes to keep your computer clean - and you should be - be aware that they have significantly changed their logo. No longer the red box with the white "M", it now looks like this.

Remember, updates are usually automatic, but if Malwarebytes asks you to do an update please do it.
------------------------------------------------------
Watch out for the "DNS Services" Scam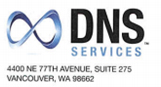 DNS Services is a bogus company that tries to extort money by billing you for your domain names, when they have nothing to do with your domain name registration at all. Be careful. Paying them could give them legal ownership of your domain name!
-------------------------------------------------------
Computer Service
Over the holidays, I met a young man who is interested in building a computer repair business here in Del Rio. Lucas D'Amico, originally from North Carolina, recently married to a local gal, and as best I can speculate, a permanent resident. As many of you know, I have been trying to get out of the computer repair business - not so easy in a small, isolated community like ours. So I'm giving Lucas an opportunity to learn the business in my repair shop, with the goal of someday operating his own business, in his own shop. He's a bright kid. Eager to learn. If you have need of computer service, please don't hesitate to contact us. He wants as much work as he can get!
Rodney